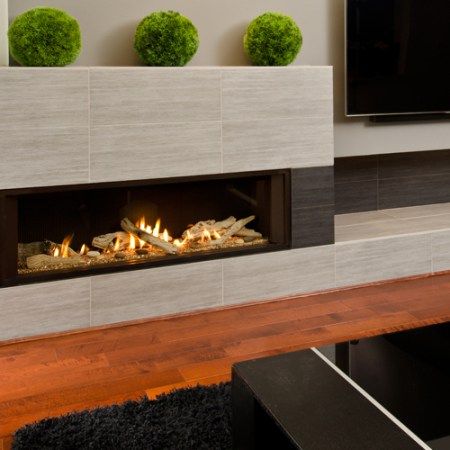 GAS FIREPLACES
Whether you want to turn up the romance, create an ambient atmosphere, or just take the chill out of the air, gas fireplaces are the ideal solution.
Elite Gas Services offers professional residential installation of gas fireplaces in Cape Town, with fast turnaround times and high quality workmanship.
Fireplaces can add incredible charm to the home, but standard options can come with a lot of maintenance work. However, this has all changed with the introduction of quality gas fireplaces.
Gas fireplaces have become increasingly popular due to the minimal running costs and little maintenance required. When opting for gas, you can get a fire going in just seconds, and because there is no harmful, black smoke, you won't be bogged down for hours having to regularly clean the chimney and deal with messy soot.
Also, because there is no use of wood, there is no risk of sparks shooting out of the fireplace and causing damage to surrounding furniture. Flames are kept in their place at all times.
Elite Gas Services can offer you a range of options to choose from, whether you want larger fireplaces for living spaces in the home, or smaller options for an intimate touch to the main bedroom.
All of our work is done to the highest safety standards, while we also offer maintenance services to ensure to that your fireplace remains in perfect working order for years to come.
To find out more about the residential installation of gas fireplaces, contact Elite Gas Services today and one of our expert consultants will gladly provide more information.
Areas we serve:  Amanda Glen | Avondale | Bellville | Bloemhof | Blommendal | Blomtuin | Boston | Bothasig | Brackenfell | Chrismar | Churchill Estate | Clamhall | Claremont | De la Haye | De Tijger | Door de Kraal | Edgemead | Elsies River | Eversdal Glenhaven | Fairfield Estate | Glenlily | Goodwood | Harfield Village | Kenilworth | Kenridge | Kuilsriver | La Rochelle | Labiance | Loevenstein | Maitland | Monte Vista | Mowbray | Newlands | Oakdale | Oakglen | Observatory | Oostersee | Oude Westhof | Panorama | Parow | Parow East | Parow North | Parow Valley | Plattekloof | Protea Valley | Ravensmead | Rondebosch | Rosebank | Salt River | Stellenridge | Stikland | Tygerberg Hills | van Riebeeckshof | Vredelust | Welgelegen | Welgemoed