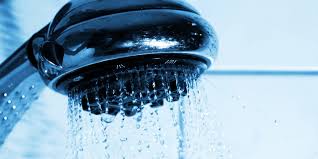 GAS GEYSERS
Nothing beats a warm shower, but unfortunately it does come at a cost. Elite Gas Services can help you reduce your electricity consumption on a daily basis with residential installations of gas geysers in Cape Town.
There has been a surge in interest in these products over recent years, especially after steady electricity supply has problematic at times. This has resulted in being stranded when in need of a morning shower before work, or getting home after a gym session with no lights and no hot water.
Despite the regular power cuts, there are numerous other benefits that come with switching to gas geysers. The biggest of which is the major impact it will have on your monthly electricity bill. A geyser is arguably the biggest consumer of electricity in the home, but with a gas geyser, you can cut the cost out completely.
Gas geysers are also heated very quickly, ensuring that you always have hot water on demand when you need it.
Elite Gas Services is well versed in all the safety requirements, and will ensure that installations of gas products in your home are done to the highest possible standards.
Added to this, we offer LP gas maintenance to ensure that your products are always in top running order.
If you are interested in switching to a gas geyser in Cape Town, feel free to contact Elite Gas Services today and one of our friendly consultants will happily provide you with the full range of benefits, as well as provide you with gas geyser options that best suit your needs and budget.
Areas we serve:  Amanda Glen | Avondale | Bellville | Bloemhof | Blommendal | Blomtuin | Boston | Bothasig | Brackenfell | Chrismar | Churchill Estate | Clamhall | Claremont | De la Haye | De Tijger | Door de Kraal | Edgemead | Elsies River | Eversdal Glenhaven | Fairfield Estate | Glenlily | Goodwood | Harfield Village | Kenilworth | Kenridge | Kuilsriver | La Rochelle | Labiance | Loevenstein | Maitland | Monte Vista | Mowbray | Newlands | Oakdale | Oakglen | Observatory | Oostersee | Oude Westhof | Panorama | Parow | Parow East | Parow North | Parow Valley | Plattekloof | Protea Valley | Ravensmead | Rondebosch | Rosebank | Salt River | Stellenridge | Stikland | Tygerberg Hills | van Riebeeckshof | Vredelust | Welgelegen | Welgemoed